Full Throttle Conditioning
This package includes a 108 minute video and a 91 page e-book (PDF). The video is available as a
DVD or digital download
.
Within the video, Ross details and demonstates his conditioning philosophy. You'll see him use simplistic tools to create intense and effective conditioning workouts. Expect to be challenged, as you learn a proven, effective, and efficient conditioning system.
The 91 page e-book is backed with peer reviewed research, addressing topics such as...
Energy systems
Fat loss
Interval training
Program design
Tapering
Sample workouts
And much, much more... (complete contents)
---
Pure Content
This program is packed with content. The video is 1 hour and 48 minutes of instruction. The e-book is 91 pages of content. It is not a picture book, nor is it a book loaded with irrelevant filler. It is a content rich program backed with peer reviewed research.
If you are looking to enhance your conditioning, this package will offer a lifetime of challenges. Perhaps most importantly however, you will learn how to create your own program, specific to your unique needs.
If you have questions, I want to know. I answer all emails. Write me at
[email protected]
Digital Download
Regular Price $18.95
Sale $12.95
Download FAQ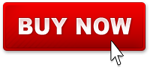 ---
Physical DVD
Regular Price $19.95
Sale $13.95 + Shipping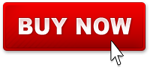 ---

Check Order and Shipping Info
Recently reviewed by MMA UNLTD