Infinite Intensity
Infinite Intensity will change the way athletes approach training. This program integrates a lifetime of in the trenches experience, coupled with years of extensive research.

Don't expect a picture book filled with secret exercises or bogus promises. There is nothing new under the sun. This 250 page manual will outline a complete system, from A to Z, covering all aspects of physical training.

The philosophy behind this program is simple. If it works, we will use it. This program is not limited to one training style (ex. bodyweight exercise vs. weight training). This manual incorporates the best of both worlds.

A sample 50 day routine is provided which applies the principles detailed throughout the manual.
---
Topics Include
Dumbbell training for power and strength
Advanced bodyweight exercises
Isometrics
Weighted and bodyweight core movements
Low budget options for homemade training equipment
Heavy bag drills for enhanced punching power
Conditioning drills to enhance each energy system
An analysis of periodization for combat athletes
Research from world renowned sports scientists
Commonly neglected areas such as the hands and neck
A 50 day training program
And much, much more...
Infinite Intensity
will enable the athlete to optimize strength and endurance based on the unique needs of the individual. This program will teach you
how
and
why
to incorporate strength training and conditioning, without allowing one objective to interfere with another.
---
Sample Movements
Below are a just a handful of sample movements contained within this program. We will make the most of each training modality. Dumbbells, bodyweight exercise, and sandbags are just a few items found on the training menu.
---
Available As Instant Download (PDF)

This program is packed with 250 pages of pure content and is available as an instant download.



Regular Price $19.95 Sale $11.95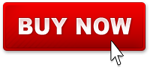 ---

Check Order and Shipping Info