Never Gymless
Never Gymless is dedicated to home-based workouts that negate the need for a fully equipped gym. If you've ever wanted to exercise at home, this book will provide you with a lifetime of challenges.
Learn about bodyweight exercise for strength, endurance, and speed. Supplemental exercises with resistance bands are also included, as well as a simplified nutritional strategy for lifelong health and athletic performance.
Sample training programs are also included in this 230 page manual.
Topics Include
Max-strength, speed-strength, explosive-strength, and strength-endurance
An extensive selection of core exercises
Isometric training for strength
Supplemental band exercises
A simplified approach to lifelong nutrition
Program creation and periodization
Research from world renowned sports scientists
Sample training programs
And much, much more...
I'm getting lots of questions on how I was able to perform the 1 arm chin-up. It is very easy to answer: Ross Enamait.

I did not use one of my own routines or training methods. I looked back through some of the books in my collection and found a great template in Ross's book Never Gymless... If you don't know who Ross is then you must not be paying attention to the Gents in the industry who are the real deal...

Ross is 100% legit, he practices what he preaches and provides top notch customer service to all that contact him.

Mike The Machine Bruce
How I Did The 1 Arm Chin


Never Gymless is an awesome resource for anyone on how to implement bodyweight training with simple yet highly effective tools! I think this manual is extremely thorough with your in depth information on program design and countless sample workouts...

You've created an ass kicking product that is a must have for the serious fitness enthusiast and the serious combat athlete! This manual will be, hands down, one of the best resources that MMA & BJJ instructors will have, especially if they are limited on equipment

Zach Even - Esh
UndergroundStrengthCoach.com


I have just begun to scratch the surface of Never Gymless, but I have been very pleased with the results. My teammates and I have incorporated your circuit routines into our regular training, and I feel that it has helped to transform me into a more complete athlete. Most runners just focus on logging miles. I never feel more tired than when I finish one of your Minute Drills, but I have found that the core and upper body strength, as well as explosiveness, that it has helped me to develop has be instrumental at the end of races, allowing me to maintain form and kick rather than break down.

Thanks for being an important ingredient to my training!

Shannon Rowbury
Nike - Track and Field
2008 US Olympian


This program is packed with 230 pages of pure content and is available for instant download.
$19.95
Sale $11.95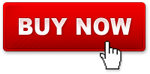 Continued Support
Not only is your satisfaction guaranteed, but I also encourage all customers to email me with any questions about training or programming. I am happy to assist at any time. I don't disappear after your order has been placed.