Never Gymless
Never Gymless is dedicated to home-based workouts that negate the need for a fully equipped gym. If you've ever wanted to exercise at home, this book will provide you with a lifetime of challenges.

Learn about bodyweight exercise for strength, endurance, and speed. Supplemental exercises with resistance bands are also included, as well as a simplified nutritional strategy for lifelong health and athletic performance.

Sample training programs are also included in this 230 page manual.
---
Topics Include
Max-strength, speed-strength, explosive-strength, and strength-endurance
An extensive selection of core exercises
Isometric training for strength
Supplemental band exercises
A simplified approach to lifelong nutrition
Program creation and periodization
Research from world renowned sports scientists
Sample training programs
And much, much more...
---
Available As Instant Download (PDF)
This program is packed with
230 pages
of pure content and is available for instant download.
Regular Price $19.95
Sale $11.95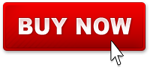 ---

Check Order and Shipping Info